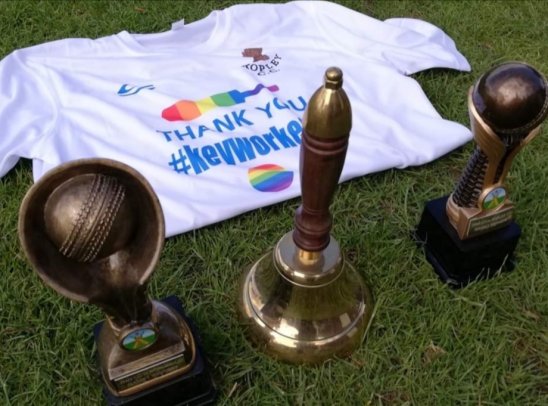 Welcome
Ropley Cricket Club is a long established village club in the heart of Hampshire. During the summer months the cricket club is the centre piece of village life. The club welcomes all new members and spectators will always receive a warm reception.
Ropley cricket club's mission is to provide cricketing opportunities for all members of the community. We seek to provide a club where all ages and all abilities can develop their skills in a friendly welcoming environment. We are an equal opportunities club and support all ECB's policies and guidelines. We have included a statement of Inclusion and Diversity in our Club Rules. For further information see the Summary of the 2019 Development Plan. In support of our mission we expect players, guests and visitors to abide by our policies and standards of behaviour, a copy of the club rules and policies can be found on our website in the Clubmark section.
JUNIOR Registration
Registration this year for juniors is going online, and we will be asking for a membership fee that is to be paid online as part of the registration process. This avoids paper... which is good on so many fronts!! We are conscious that some parents maybe under more financial pressure than usual and our primary objective is to offer cricket to every child that wants to play, so please do contact us if you have any concerns.
The registration is now OPEN, so can you please use the link below, again any problems please let me know. Please complete a registration for each child.
SENIOR REGISTRATION
Similar to the juniors senior registration is also online this year. Please follow the link below to our online registration form.
Women & Girls
Come join the Virtual 'Hundred' Tour
Starting off at RCC, walk, run, or cycle visiting all 'The Hundred' venues and teams. Support your fellow teammates and encourage each other to get Out-Out, embrace that fresh air and aid your mental mindset along with a little friendly bit of competition.
There'll be a group call once all teams reach each venue with some fun and games included. So if you are or are thinking of taking some daily exercise this is a great way of logging your steps, strides, meters or miles. Everyone is welcome.
Sign up here https://coronacricket.co.uk/virtual-100-tour/ and be ready to go.
#TeamTalk 09th Feb @7pm will start the tour.
Setting off from RCC and heading to the home of the Southern Brave @AgeasBowl.

SUMMER FIXTURES ANNOUNCED
Lockdown Hero - Andrew Morris
OPEN TRAINING - SUN 11th April 10.00 a.m.
Looking to play NEXT summer?
If you are looking to play some cricket next Summer whether socially or seriously then we have opportunities available across the club. Why not come along to one of our informal indoor training sessions to have a go at turning your arm or knocking the ball about. Details below.
Alternatively, send an email to membership@ropleycc.co.uk
ALL STAR & DYNAMO CRICKET
.


Crick-Fit Sessions - SATURDAY MORNINGS
LOOKING FOR KIT?
In conjunction with Serious Cricket who are our sports kit partner.
Visit our junior store
Visit our mens store
Visit our womens store