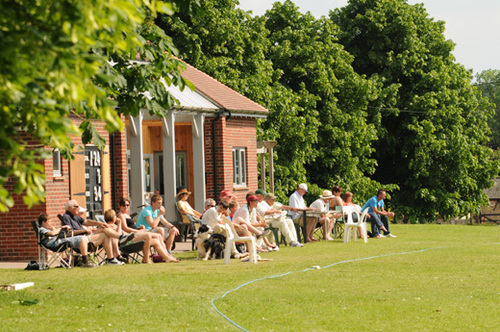 Under 15's
Training on Monday & Wednesday evenings 6.30 to 8.00 during the Summer term.
Manager : Nerys Wheeler
Coaches : Andy Erskine, Guy Tillotson, Rupert Cazalet & Simon Perkins
2017 Fixtures
| | | |
| --- | --- | --- |
| 5th May | St Cross (Hampshire Cup) | Away |
| 12th May | Andover | Away |
| 19th May | Compton & Chandlers Ford | Home |
| 26th May | Andover (Hampshire Cup) | Away |
| 5th June | Fair Oak A (Hampshire Cup) | Home |
| 15th June | Trojans A (Thursday night) | Away |
| 23rd June | Longparish | Away |
| 30th June | St Cross | Away |
| 7th July | Cup SF/ Plate SF | - |
| 14th July | Fair Oak A | Away |
| 21st July | Cup F / Plate F | - |
NEWS & RESULTS
5th May - Hampshire Cup v St Cross A (away) - WIN
Great win for the boys against St Cross. Ropely batted first and scored 124 for 4 off 18 overs for this reduced overs game. Joe Wheeler retired on 52 not out, Sam Charlton 18 not out, and Jack Ramsayer opened with 16 before being bowled.

We kept St Cross to 99 for 3 off their 18 overs and won the match by 25 runs. Pick of the bowlers were Sam Charlton with figures of 2 for 14 off his 4 overs. Fielding was excellent across the whole team, and a great way to start the season. Thank you to Phil for umpiring, and Rupert for scoring and Simon for preparing the team.
12TH MAY - ANDOVER (AWAY) - WIN
Now I fully understand where the phrase a "sticky wicket" comes from. Both teams struggled to bat on the wicket which either kicked up or shot through on a will of it's own. Andover batted first and scored 70 runs for 6 off their 18 overs. Our bowling attack was spread across 7 boys with Sam Wheeler getting 2 wickets. A big thank you to Ted Wharfe, Jac Wheeler, and Seb Mitchell from the U13's who fielded superbly.

Despite 6 ducks, Joe Austin batted superbly from the first ball to winning it with a six with the last. Ropley scoring 76.
26TH MAY - ANDOVER - Hampshire Cup SEmi (AWAY) - WIN
Ropley won the toss and decided to bat first on a dry, but uneven pitch.

Ropley set a total of 144 for 7 off the allocated 20 Overs but the testing pitch meant we had ro rely upon the batting depths of our line-up. Top score, Joe Wheeler retiring on 50 off 45 Balls after batting well into the tail.

Andover put up a spirited fight, even after losing two Batsmen off the rapid first over from Hue Wheeler who finished the match with 2 Wickets for 10 Runs.

Pressure in the field limited Andover scoring opportunities; with reaction stops from Sam Charlton (catching practice needed there Sam..!) and Jack Ramsayer, meant Andover finished the match 81 Runs all-out, with the Ropley best Bowling numbers being posted by Sam Wheeler with 2 Wickets for just 6 Runs. A big thank you to Fred Coles and Jac Wheeler from the U13's.

A notable performance behind the stumps to Jack Newman who took a fabulous catch and had to cope with uneven bounce and pace to limit the extras.

Result: Ropley won by 63 Runs.
11TH JUNE - Fair Oak - district final (home) - LosT
Ropley won the toss and decided to field first putting Fair Oak into bat on a reduced overs game of 15 for each side. Some great bowling and good fielding restricted Fair Oak to a final score of 87 for 7.
Unfortunately, Ropley were unable to keep the momentum going after the opening batsmen were out. With a mid order collapse, we were eventually bowled out for 53 runs.
Result : Fair Oak won by 34 runs
16th June - Trojans (away) - Win
Ropley won the toss and decided to bat first on a bright but ever increasing cold evening. Fine batting from Sam Charlton, and Joe Austin saw Ropley post a score of 124 runs for 4 wickets of their alotted 20 overs.
The opening batsmen for Trojans started off very fast dispatching our opening bowlers with some great shots. Ropley took some great catches in the field from Joe & Huw Wheeler, and slowly but surely the score board pressure started to show on Trojans, who finally fell short by 5 runs at the end of play.
Result : Ropley won by 5 runs